Read time: 2 mins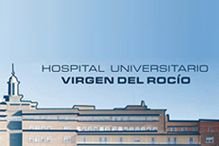 The context
The scope of work of the standardisation activity conducted by Virgen Del Rocio University Hospital is the interoperability and processing of clinical information for care and research use between different standards of worldwide acceptance.
The challenges
Clinical information standards (mainly HL7 and ISO) have focused on the interoperability of information generated for patient care. However, these have been developed separately and there are no bridges between the different standards that could complement each other.
How standardisation activities help face the challenges
The work under development by the Virgen Del Rocio University Hospital aims to analyse how Clinical Reference Information Structures (CRIS), according to ISO 13606-3 and implemented as ISO 13606-1 archetypes, can be mapped as FHIR-HL7 schemas based on specific clinical use cases, thus creating a bridge between the different standards available.
The Benefits
This activity increases the impact of available standards in healthcare and health research. Furthermore, it is intended to demonstrate that, through use-case-based guidelines, it is possible to navigate between clinical information standards that have been developed independently over time, such as HL7-FHIR and ISO13606, taking into account that HL7-FHIR has a much higher penetration in the global and European market.
Future plans
The development of this activity will provide a preliminary specification for the development of an ISO standard that will define a systematised method for the development of ISO 13606 archetypes and a mechanism for direct mapping with HL7-FHIR resources, thus generating a standardised bridge between the most widely accepted clinical information interoperability standards in the world.