Read time: 4 mins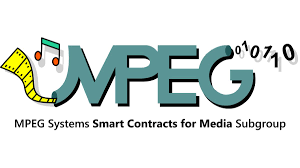 The context
Copyright legislation has continuously evolved with the aim to support the media industry, in face of technology progress, so that fair revenues are returned to artists and rights holders, multi-territory licensing, timely payments, and overall, more transparency are improved. US Music Modernisation Act and EU Digital Single Market Copyright Directive are examples of these trends. Meanwhile, several key artists and media companies have turned their hopes for resolving these issues to blockchain technology, e.g., Open Music initiative by Berklee ICE in US and Mycelia by Imogen Heap in UK.


inference and reasoning capabilities normally associated with ontology use cannot naturally be done in a blockchain environment. Bridging this gap has the potential to unlock the Semantic Web and in turn the creative economy. The latter is not only one of the most rapidly growing sectors of the world economy, but also a highly transformative one in terms of income-generation, job creation, export earnings, quality of life and social cohesion.
Panos Kudumakis, Chair, MPEG Systems Smart Contracts for Media Subgroup
The challenges
In the last few years, ISO/IEC JTC1/SC29/WG03 MPEG Systems Working Group has developed several standardized ontologies catering to the needs of the media industry with respect to codification of Intellectual Property Rights (IPR) information toward the fair-trade of media. MPEG IPR ontologies can be used by media value chain stakeholders to share and exchange, in an interoperable way, all metadata and contractual information connected to creative works, leading to transparent payment of royalties.

However, the challenge that naturally arose was how MPEG IPR ontologies can be converted to smart contracts that can be executed on existing Distributed Ledger Technology (DLT) environments, thus enriching DLT environments with inference and reasoning capabilities inherently associated with ontologies.

By addressing this challenge in a standard and agnostic way, with respect to smart contract languages and thus DLT environments, MPEG IPR ontologies will prevail as the interlingua for transferring verified contractual data from one DLT to another.
How standardisation activities help face the challenges
Thus, an MPEG Systems subgroup has been established on 'Smart Contracts for Media', with the aim to develop the means (e.g., application program­ming interfaces) for converting MPEG IPR ontologies (ISO/IEC 21000-19 Media Value Chain Ontology, 21000-19/AMD1 Audio Value Chain Ontology, 21000-20 Contract Expression Language and 21000-21 Media Contract Ontology) to smart contracts that can be exe­cuted on existing DLT environ­ments. The resulting standard, ISO/IEC 21000-23 Smart Contracts for Media is envisaged to close the interopera­bility gap toward a semantic media blockchain. As such, it has the potential to unlock both the Semantic Web and in turn the creative economy and open the way forward for other industry domains.
This important standard will greatly assist the media industry and its stakeholders in achieving effective interoperability for the exchange of verified contractual data between different DLT environments. In this way, it will also increase trust among the stakeholders for sharing high-value data (e.g., music rights) in the ecosystem.
The Benefits
EU Digital Single Market Copyright Directive and US Music Modernisation Act aim to facilitate a fairer marketplace for rights holders and remuneration of authors and performers. Effective IP rights management in the digital environment is key to support the competitiveness of creative industries. More broadly, most of the internet traffic is around creative content, so that creative industries are key to generating economic value for all the stakeholders involved in the creative value chain. Thus, creative companies and SMEs need to be empowered to make better decisions and deploy more advanced solutions based on insights gleaned from data.

To that end, MPEG IPR ontologies based smart contracts, thanks to ISO/IEC 21000-23 Smart Contracts for Media, supported by rich semantic copyright models can be handy when data-based decisions need to be derived by evidence and logic, leading to new business models that can be efficiently deployed on decentralised digital media platforms.
Future plans
Work has commenced on a follow up standard with scope to provide the means (e.g., technologies and application programming interfaces) for a Decentralised Media Rights Ecosystem based on MPEG technologies (e.g., audio-visual codecs, file formats, streaming protocols, and smart contracts) and non-MPEG technologies (e.g., DLTs, content and creator IDs).

The components of such a Decentralised Media Rights Ecosystem, include: 1) smart contracts and DLTs (e.g., ISO/IEC 21000-23 Smart Contracts for Media); 2) rights metadata management (e.g., ingestion, conflicts and queries); 3) content and creator IDs (e.g., ISCC – Content Codes and Creative Passport); and, 4) file formats and streaming protocols (e.g., Tech Emmy® award winning ISO/IEC 14496-12 ISO Base Media File Format and ISO/IEC 23009 Dynamic Adaptive Streaming over HTTP). With respect to the latter, the focus will be on ISOBMFF derived and widely deployed ISO/IEC 23000-23 Interactive Music Application Format (IM AF) and ISO/IEC 23000-19 Common Media Application Format (CMAF) for decentralised music and video applications, respectively.