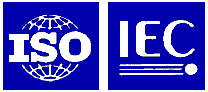 This International Standard is aimed at organizations that provide services to communities in cities, and manage the resulting data, as well as decision-makers and policy developers in cities
This International Standard describes, and gives guidance on, a smart city concept model (SCCM) that can provide the basis of interoperability between component systems of a smart city, by aligning the ontologies in use across different sectors. It includes:
• concepts (e.g. ORGANIZATION, PLACE, COMMUNITY, ITEM, METRIC, SERVICE, RESOURCE).
• relationships between concepts (e.g. ORGANIZATION has RESOURCEs, EVENT at a PLACE).
ISO/IEC 1 30182:2017
General information
Status:

Published

Publication date :

Working Groups :
Category: IoT Cybersecurity