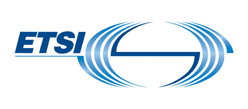 Data is a critical component in the development of AI systems. This includes raw data as well as information and feedback from other systems and humans in the loop, all of which can be used to change the function of the system by training and retraining the AI.
However, access to suitable data is often limited causing a need to resort to less suitable sources of data. Compromising the integrity of training data has been demonstrated to be a viable attack vector against an AI system. This means that securing the supply chain of the data is an important step in securing the AI.
This report will summarise the methods currently used to source data for training AI along with the regulations, standards and protocols that can control the handling and sharing of that data. It will then provide gap analysis on this information to scope possible requirements for standards for ensuring traceability and integrity in the data, associated attributes, information and feedback, as well as the confidentiality of these. 
DGR/SAI-002
General information
Status:

Under development

Publication date :

Working Groups :
Category: Artificial Intelligence

Latest published version :