Memorandum of Understanding (MoU) signed between TeamAware & StandICT.eu
PISA – Italy , 14.04.2023 - StandICT.eu & Teamaware projects announce their collaboration for  standardisation in emergency communications.
StandICT.eu fosters the participation of European experts in international ICT standardisation. To reach this goal, it has three main axes:  firstly, it will fund 400+ European standardisation experts in a series of 9 Open calls providing a total of almost 3M€ of funding. Secondly, it manages the European Observatory for ICT Standardisation (EUOS), which is an interactive online ecosystem including an up-to-date standards repository as well as working groups sharing insights about ongoing standardization efforts across different initiatives. Thirdly, via its Academy, it trains future experts in ICT standardisation.  StandICT.eu focuses on horizontal and vertical ICT fields as defined in the Rolling Plan for ICT Standardisation[1]. 
TeamAware provides a standards-based framework for managing in-door emergency operations. For sensor IoT communication, OGC SensorThings API standard [2], for C2 System-operation field communication and alerting, OASIS EDXL (Emergency Data Exchange Language) standard [3] and for data query/retrieval ETSI NGSI-LD [4] standard is used. The implementation results of these standards will be documented through Interoperability Profiles, which are best-practice documents describing data standards in certain events/situations. These interoperability profiles will be presented to the corresponding standardization groups. In addition to these, the implemented cloud infrastructure is  based on open-source tools: Rancher [5], Apache Nifi [6], Apache Kafka [7], Apache Spark [8], MongoDB [9], TimescaleDB [10] and FROST Server [11].
Both projects aim to contribute to standardisation in emergency communications and 5G/6G. The MoU can consolidate even further this commitment.
"TeamAware is the first initiative in the field of emergency communications that we onboard to the StandICT.eu community, and therefore their involvement is warmly welcomed. I hope that TeamAware will benefit from our community to carry out their contributions to international standardisation, namely via the EUOS Working Groups. Also, the forthcoming Open Calls can be of interest to pursue the engaged standardisation efforts beyond their project duration", says Mona Marill, Project Manager at StandICT.eu Programme.
"With StandICT collaboration, we believe that we will be able to reach more standardization groups/initiatives and related stakeholders. In this way, we can present our standard-based activities described in TeamAware Interoperability Profiles in in-door emergency operations, which certainly increase the adoption of our framework", reflects Yildiray Kabak (PhD), TeamAware Standardization Manager.
In the forthcoming months, StandICT.eu will continue the work with technical work groups (TWGs) that develop standardisation landscapes as a part of the EUOS activities. Trustaware will be invited to join the TWG Big Data Spaces and Interoperability.
------------------------
StandICT.eu 2026
For more information on StandICT.eu 2026, contact us at info@standict.eu and follow us on our social media channels: Twitter | Linkedin | YouTube
StandICT.eu 2026 has received funding from the EU's Horizon Europe Programme under Grant Agreement no. 101091933.
Consortium:
Dublin City University (IE) - Financial and Administrative Coordinator,
Trust-IT Srl (IT) - Technical Coordinator,
OpenForum Europe (BE),
AUSTRALO (ES),
European Digital SME Alliance (BE), and
Fraunhofer Institute for Systems and Innovation Research ISI (DE).
----------------------------
TeamAware Project
Contact: info@teamaware.eu 
Follow the project on social media 
TeamAware project has received funding from the European Union's Horizon 2020 research and innovation programme under grant agreement No 101019808.
Consortium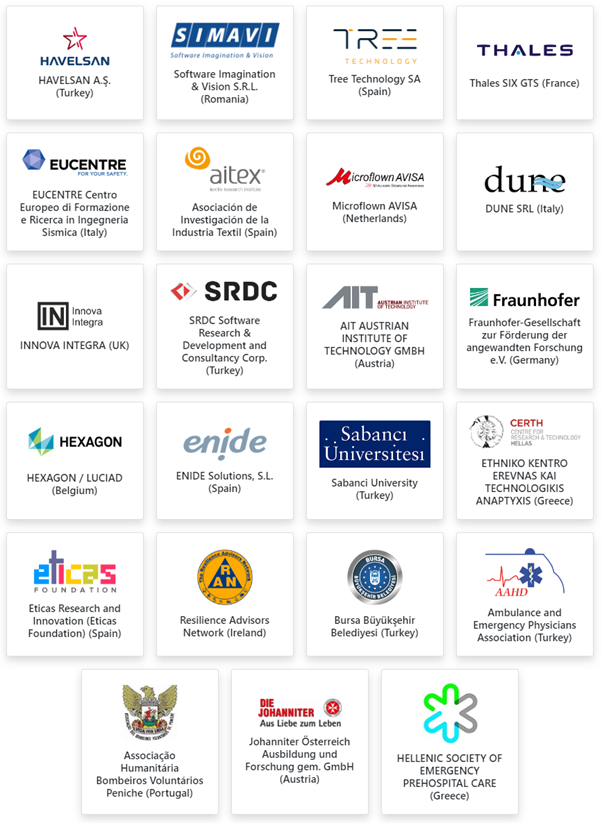 References
[1]https://joinup.ec.europa.eu/collection/rolling-plan-ict-standardisation/about
[2]https://www.ogc.org/standard/sensorthings/ 
[3] https://www.oasis-open.org/committees/tc_home.php?wg_abbrev=emergency
[4] https://www.etsi.org/committee/cim
[5]  https://www.rancher.com/products/rancher
[6] https://nifi.apache.org/
[7] https://kafka.apache.org/
[8]https://spark.apache.org/
[9] https://www.mongodb.com/
[10]https://www.timescale.com/
[11]https://github.com/FraunhoferIOSB/FROST-Server
Read time: 3 mins