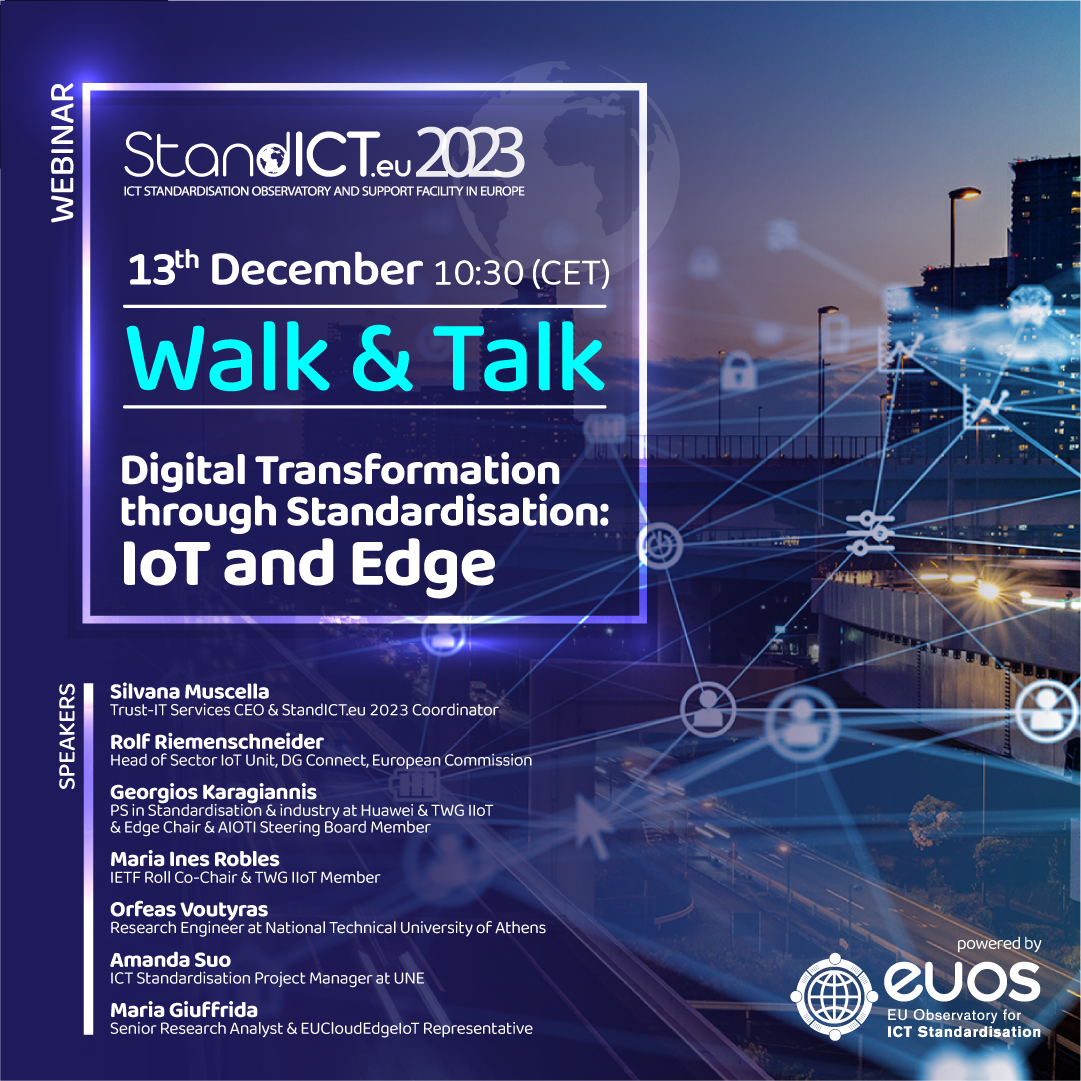 Successful deployment of IoT technologies and IoT applications demands standards and protocols. The development and promotion of these standards and protocols is a cooperative undertaking between governments, academia, industry and the public interest. Similar to IoT systems, there are several edge computing systems and edge computing applications being implemented and deployed in almost all vertical industry domains, such as Health, Industry & Manufacturing, Agriculture, Finance, Mobility, Energy, Public safety, Buildings and Cities.
This Webinar will try to capture the current status of the landscape of IoT and Edge computing, tackling arising needs, gaps and potential challenges by gathering representatives from Industry, SDOs, National Standard Bodies, research and featuring the European policy's standpoint on the subject.
AGENDA
Main takeaways
Overview of Standards patterns in the field
Ongoing initiatives
Future Directions on European and international level
Who should attend?
Academics
Researchers
Industry Stakeholders in IoT and Edge Computing 
SDOs and National Standards Bodies Representatives
Read time: 2 mins
Date

Time

10:30:00

-

12:00:00