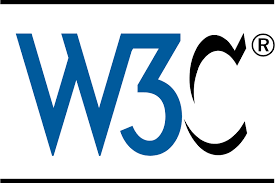 The mission of the Accessible Platform Architectures Working Group (APA WG) is to ensure W3C specifications provide support for accessibility to people with disabilities. The group advances this mission through review of W3C specifications, development of technical support materials, collaboration with other Working Groups, and coordination of harmonized accessibility strategies within W3C.
 
The scope of the working group is
Support W3C Working Groups and external organizations collaborating on web technologies to create technical specifications that provide features needed for accessibility to people with disabilities:

Provide expertise to the W3C about the needs of users with disabilities, including both serving as a resource base and providing educational in-reach to the W3C community as needed;
Review W3C requirements and specifications (accessibility horizontal reviews, AHR) as needed to identify accessibility issues and make recommendations to the appropriate Working Group, particularly at the First Public Working Draft and Last Call or Candidate Recommendation stages and when explicit milestone review readiness is signaled;
Work closely with Working Groups when needed to help them architect their specifications to support, and not unknowingly interfere with, accessibility;

Develop and publish explanatory information about accessibility of web technology:

Document concrete guidance about how to ensure technical specifications appropriately support accessibility;
Collect information about technology features, implementation, and usage patterns to institutionalize W3C knowledge about present-day accessibility problems, including for emerging technologies such as social networking, real-time communications, Web-based television viewing, etc.;

Explore new technologies and accessibility challenges and begin to develop remediation approaches:

Leverage existing W3C markup technologies to produce new specifications or additions to existing specifications which support content personalization for various identified accessibility requirements;
Determine accessibility considerations for new devices and technologies, such as artificial intelligence, authentication, automotive interfaces, digital publications, graphics and media, mobile communications devices, payments, tablets, virtual and augmented and mixed reality, Web-enabled television, Web of Things, etc.;
Identify gaps and questions from accessibility specification reviews that may need research, and articulate findings and specific questions for discussion in various additional fora;

Coordinate with other accessibility stakeholders (including other WAI groups, accessibility proponents in other groups, and external accessibility organizations) to develop harmonized accessibility guidance across W3C:

Coordinate with accessibility proponents in W3C technical groups to help ensure accessibility solutions are developed in a consistent manner across technologies and to ensure that accessibility needs are addressed at an appropriate part of the technology stack;
Involve accessibility proponents in other fora - such as the WAI Interest Group, community groups, coordination activities, and other centers of expertise - to maximize the knowledge and impact brought to the group's activities;
Advocate creation and reuse of common implementations of functions that are required by accessibility;
Review non-W3C technologies that impact the accessibility of W3C technologies;
Strategize solutions within W3C and via liaisons with external organizations.