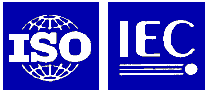 This part of ISO/IEC 18014 presents a general framework for the provision of time-stamping services.
Time-stamping services may generate, renew and verify time-stamp tokens.
Time-stamp tokens are associations between data and points in time, and are created in a way that aims to provide evidence that the data existed at the associated date and time. In addition, the evidence may be used by non-repudiation services.
ISO/IEC 18014-2:2009
General information
Status:

Published

Publication date :

Working Groups :
Category: Cybersecurity