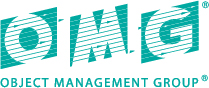 As data is increasingly accessed and shared across geographic boundaries, a growing web of conflicting laws and regulations dictate where data can be transferred, stored, and shared, and how it is protected. The Object Management Group® (OMG®) and the Cloud Standards Customer Council™ (CSCC™) completed a significant effort to analyze and document the challenges posed by data residency.
 
This discussion paper defines data residency as:
 
"...the set of issues and practices related to the location of data and metadata, the movement of (meta)data across geographies and jurisdictions, and the protection of that (meta)data against unintended access and other location-related risks."
 
This paper covers issues and risks, laws and regulations, applicable and related standards.
Data Residency Challenges