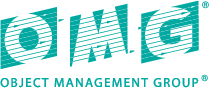 Cloud Customer Architecture for IoT is a reference architecture for supporting the Internet of Things (IoT) using cloud computing.
 
IoT is one of the most exciting and most dynamic areas of IT at the present time. IoT involves the linking of physical entities ("things") with IT systems that derive information about or from those things which can be used to drive a wide variety of applications and services.
 
The cloud components of the IoT reference architecture are positioned within a three-tier architecture pattern comprising edge, platform, and enterprise tiers. The cloud components, subcomponents, and relationships are discussed in detail. Considerations are discussed for meeting scale, safety, reliability, and privacy requirements.
Cloud Customer Architecture for IoT
General information
Status:

Published

Publication date :

Working Groups :
Category: Cloud computing IoT

Latest published version :