A new initiative to facilitate the technical and business convergence of cloud, edge and IoT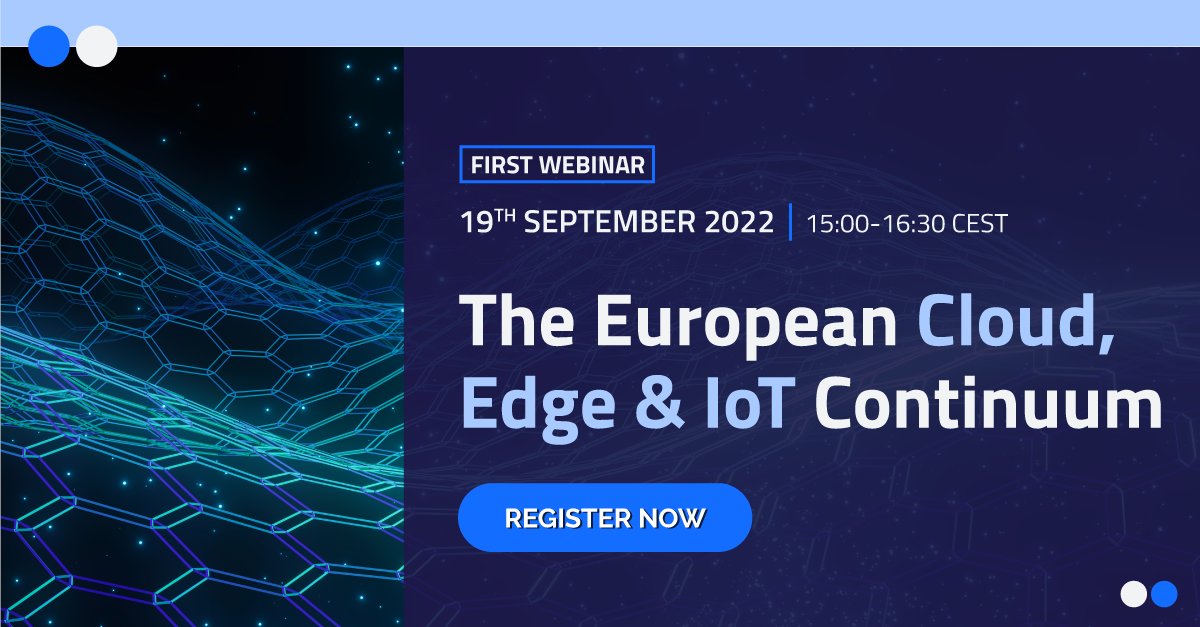 Background
As recently explained by Max Lemke, head of the Internet of Things Unit at the European Commission, It is expected that in the middle of this decade most of the data processing and analytics will take place where they are the most efficient, which is generally close to where the data is generated: at the edge of the network. While today 80% of the processing and analysis of data takes place in data centres and centralised computing facilities and 20% in smart connected objects, such percentages are foreseen to revert soon. This change calls for a shift from centralised computing facilities to a Cloud-Edge-IoT continuum.
The European Union is supporting the evolution of computing continuum along several lines, including the Chips Act, Data Legislation, Data and Cloud Strategy and Research and Innovation Programmes.
Specifically among the funded research programmes, there is the cluster of  projects on Meta-Operating Systems for the Next Generation IoT and Edge Computing, recently presented at the IoT Week 2022 in Dublin. 
UNLOCK CEI is one of the Coordination and Support Actions funded in this cluster with the objective to understand and predict possible market scenarios at the convergence of Cloud, Edge and IoT (CEI) technologies and support their adoption by companies and other relevant industrial players. To this aim, an engaged community of CEI adopters will be constituted to help us understand the requirements for the future uptake of such technologies and provide insights to guide future research and innovation in this field.
About the webinar
The first UNLOCK CEI webinar, part of the EUCloudEdgeIoT.eu initiative, will be the occasion to present the project's objectives and goals, as well as its interaction with the wider policy context and the other initiatives funded under the same topics. The event will also give the opportunity to meet the people behind the project and interact with them during a poll session and a panel discussion, and understand why and how to get involved.
Who should attend
The event is free and open to anyone interested in the cloud, edge, IoT domains as well as related topics including but not limited to Artificial Intelligence, Interoperability, ICT security and connectivity. However, the following professionals are especially invited to participate:
Business users:

including companies and other industrial players interested in using CEI, operating in various industrial sectors, such as manufacturing, building, mobility, energy, agriculture 

Infrastructure and Tech Providers:

including hardware, chips and device providers, system integrators and maintainers, edge and multicloud platforms, connectivity and open-source projects 

Service and Application Providers:

embedded intelligence and applications, computing, storage, analytics, network slices, orchestrators, security 

Data Management:

Intermediators, Connectors, Federators, Pipelines, Resellers, Brokers 

Facilitators:

including SDOs, public bodies, PPPs, industry associations, data spaces 

Research, Development and Innovation :

including R&D Industry Departments, Research Institutions and Universities, Research Associations, Digital Innovation Hubs. 
Read time: 3 mins
Date

Time

15:00:00

-

16:30:00